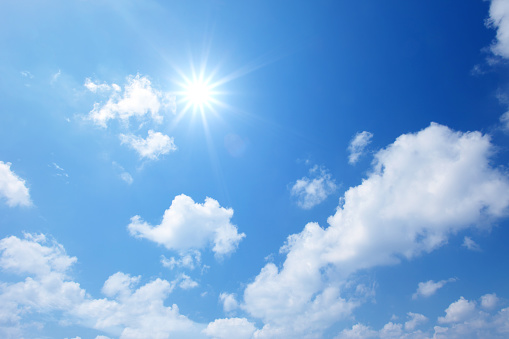 Aj aasman hai kyun viraan sa,
Ya sirf mery najron ka dhokha hai!
Na taare na sitaare kahin,
Chaand bhi kahin ja chhupa hai!!
Soona sa dikhta hai aasmaan ka patal,
Badlon me na hai kahin koi, jara si bhi halchal!
Najren dhund rahi hain jaise kisi ko,
Itny khamoshi, aisi udasi ki, kya hai koi khas wajah!!
Are achanak se ye hua kya,
Vo nanha badal shararat se muskuraya!
Jaise chori se nikla ho ghar se,
Ya bhul gaya ho rasta fir se!!
Achnak gadgdaya jor se,
Jaise awaz di ho apnon ko fir se!
Kuch aur sathi kahin se aa mile,
Athkheliyan karte ghumadne lage!!
Kuch palon me hi asmaan jaise saj gaya,
Badlon ki garaj umad ghumad se chehak gaya!
Jam ke shor machaya sabne,
Ambar ki udasi ko kahin door bhagaya sabne!!
Ye kali ghataen, ye khush najare,
Aise barse tapte dil ki ret pe sare!
Tapish sary jaty rahi sehra se,
samandar bhi jal gaya jab dekhe ye najare!!
🌷🌷🌷🌷🌷🌷🌷🌷🌷🌷🌷🌷🌷🌷🌷🌷🌷🌷🌷🌷🌷🌷🌷🌷🌷🌷🌷
Why is the sky so deserted today,
Or is it just my eyes!
Neither stars nor their reflection anywhere,
The moon is hiding somewhere!!
The screen of the sky looks like a deserted one,
There are no movements in the clouds!
Eyes are looking for someone,
Is there some special reason for such silence, sadness!!
Oh, what happened,
That little cloud smiled mischievously!
As if came out silently from home,
Or if forgot the way back home!!
Suddenly it thundered loudly,
Like it's calling friends!
A few clouds also joined,
Thunder started more loudly!!
In a few minutes, the sky was decorated,
With the voice and arrival of clouds!
The clouds made a rumbling voice,
Amber's sadness was driven away!!
Those black clouds and happy view,
It rained like this on a burning heart!
Like all the heat was taken away from the desert,
The sea also felt so jealous viewing this!!