Shri Kashtbhanjan Hanuman Mandir Salangpur
Shri Hanuman Mandir, Sarangpur is a Hindu temple located in Sarangpur, Gujarat and comes under the Vadtal Gadi of the Swaminarayan Sampraday. It is the only Swaminarayan temple that does not have the Murtis of either Swaminarayan or Krishna as the Primary deity of worship.[1] It is dedicated to Hanuman in the form of Kastbhanjan (Crusher of sorrows).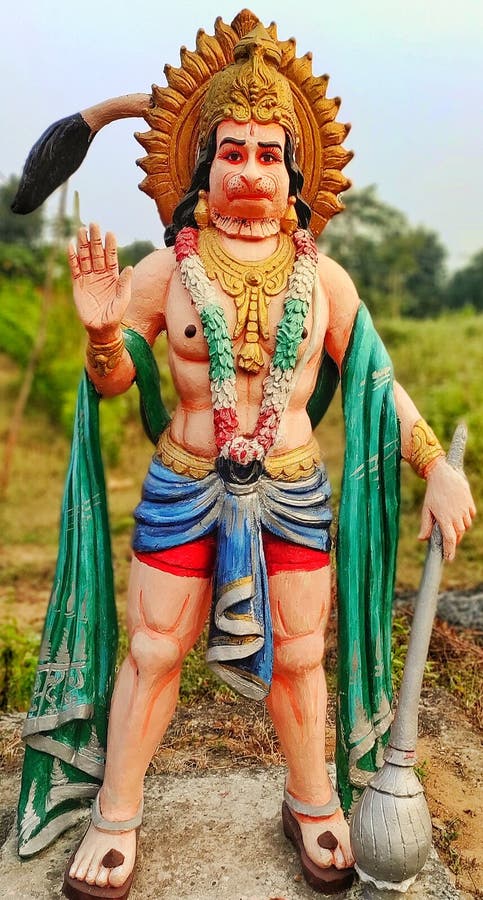 This temple is among the more prominent ones in the original Swaminarayan Sampraday. The idol of Hanuman was installed by Gopalanand Swami. According to author Raymond Williams, it is reported that when Sadguru Gopal Anand Swami installed the idol of Hanuman, he touched it with a rod and the idol came alive and moved.
This story has become a charter for the healing ritual performed at this temple.[1] The idol of Hanuman here is a stout figure with a handlebar moustache, crushing a female demon under his foot and baring his teeth, standing among sculpted foliage full of fruit-bearing monkey attendants.
In 1899, Kothari Gordhandas of Vadtal appointed Shastri Yagnapurushdas to manage the affairs of the mandir; during his tenure, Shastri Yagnapurushdas renovated the site, built the adjacent bungalow, and acquired more land for the complex to bring it to its current state.
Yagnapurushdas then broke away in 1907 and created BAPS. Govardhandas then appointed a new mahant of the temple of Sarangpur. Since then the Vadtal Gadi has constructed additional improvements and buildings to the temple.
Jai Bajrang Bali